Training and development is an important department in all companies regardless of its size. Trained employees mean better performance which leads to better profit.
Most training providers and companies prefer to use a cloud based Learning Management System or LMS. This lets you store all your content in one place, reducing the risk of losing important data, and even making organising it a very easy task. Each e-Learning management team member or other users can then access information, data, or anything else through a cloud storage system.
A White Label LMS is a product customised for your business, that allows you to add your own branding and usually to also select relevant features.
So the question is: do we develop our own LMS from scratch or use a white label system?
Benefits of a white label system
1. Complete Customisation
With some white label LMS Software, you're able to customise every aspect of the LMS, from reporting capabilities to the e-Learning authoring tools and deployment methods. For example, you can adjust the layout of the dashboards or the color scheme. However, sometimes these customisations are limited, for example the software elements are already in place and cannot be substituted.
2. Brand Integration
Many modern LMS solutions  allow you to add your own logo and colour scheme. Building an in-house LMS gives you the power to fully integrate your branding. In fact, you're able to incorporate your brand identity from day one, instead of having to incorporate it into a pre-made template. Your entire online training program reflects your image on the front and back end, thereby enhancing the aesthetics and boosting credibility.
3. Financial Investment
One of the perks of developing your own LMS is not having to pay for extraneous features. However, developing your own LMS can also incur greater expenses. This is due to the fact that you have to piece together your own software package. On the other hand, most LMS solutions have everything you need to get started, including reporting and content creation tools. You must also consider the human resources involved. In some cases, you may need to hire a dedicated team to develop and deploy the LMS and the online training content.
4. Technical Challenges
There's always a chance that you'll have to deal with tech glitches, even if you purchase pre-built Learning Management Systems. However, the risk is higher when you develop it yourself. First you must ensure that all the software elements are compatible with one another. Then there are programming and customisation hiccups to consider. Migrating data to the new LMS is more difficult than expected, or the online training content is only accessible on certain devices, when it needs to be multiplatform-friendly. This leads to numerous rounds of troubleshooting and revisions to alleviate the problem.
5. Additional Maintenance
There are two drawbacks to bear in mind in regard to the maintenance of an in-house LMS. The first is that you have to continually upgrade your bespoke LMS as technology evolves. There may be new software to integrate a year from now, whereas a cloud-based SaaS platform takes care of the upgrades and keeps track of tech trends. The second downside is having to upkeep your own LMS and monitor individual software updates. For example, downloading the latest version of the eLearning authoring tools that you integrate into your in-house LMS, or purchasing new reporting software to provide more detailed analytics for your organization. You must invest the time and resources into ongoing maintenance, whereas this is generally included in the monthly subscription/licensing fees for pre-built Learning Management Systems.
Which LMS approach is right for your organisation? Should you invest in a pre-built system or build your in-house LMS and completely customise the LMS platform? The answer depends on your training needs, e-Learning budget, and in-house talent, as well as the overall demand for resources. Rapid turnaround times may require a pre-made option, while a bespoke solution is ideal for teams who want complete creative control and don't mind investing time or resources.
Looking for more than just a Learning Management System? Take this free trial.

Be it any organisation or industry, all training and learning requirements constantly evolve. With almost all organisations using a learning management system, it is crucial that it is customised with the latest features to accommodate all the training and learning requirements. But not all LMSs have the same features. Let's have a look at features that are pivotal for the success of your LMS.
For Learners
24×7 Access to Learning Resources
Reaching employees globally has always been a big challenge for companies, especially when it's a large corporate working worldwide. Customising an LMS is a game changer for the training industry. It ensures consistency in delivering training and accessibility of e-learning courses no matter where their employees are in the world. Cloud based training grants learners 24X7 access to the learning resources on multiple devices, whenever and wherever they need it.
Increased Social Communication
Social learning and other collaboration tools have been known to constantly improve overall learner engagement and knowledge retention. A customised LMS offers numerous channels for better socialisation and communication among learners such as Live-chat functionality, Discussion groups and badges and achievement awards
Access To Different Training Resources
The corporate learning environment has shown interest in e-learning and all kinds of course delivery modes to enhance training. Some customisable LMSs today offer far more options than earlier days. With options such as self-paced e-learning or tutor led e-learning, webinars (pre-recorded or live streamed) or Onsite courses or blended learning that combines any of the core modes.
Visual Dashboards of Training Activities
Visual dashboards on an LMS interface are a clever way of conveying the most important and relevant information. Using dashboards, administrators can let learners know of their learning progress every time they log on to the LMS This makes the LMS not just a passive repository hosting learning material, but also manages to be a more learner-centric platform to be truly effective.
For Administrators
Bulk Course Uploads
A customised LMS will provide the administrators with an option to upload bulk users, their respective online courses and resources with just a few clicks. For example, an LMS administrator can easily import e-learning courses in bulk using a CSV (Comma Separated Values) file authored in a format such as SCORM, saving valuable time.
2. Assign Custom User Roles with Custom Access
LMS admin should be able to assign similar courses in individual departments. The administrator must be able to control the types of activities users are allowed to perform. For example, custom roles such as learner, trainer, assistant, LMS administrator, training manager can all be created with their own custom access.
Customized Reports to Calculate Training ROI
Generating customised reports is the most crucial feature of an LMS. Reports such as learner activity/progress, course overview reports, user-wise course completion reports, assessments/grades reports, course access time logs, certificate tracking give an administrator the power to constantly improve the online training strategy and personalize online training initiatives.
For Training Providers
Reduce Costs on Training Administration and Delivery
Having a single centralised location that stores and delivers the training to employees no matter what geographical location they are stationed at, is a huge plus for organisations in terms of cost-effectiveness.
LMS as a Powerful Evaluation Tool
LMS reports can be powerful evaluation tools allowing companies to take crucial decisions like evaluating whether training is delivered on its objectives, what content is working with the learners, the duration of the course among others.
When selecting an LMS, make sure that it not only supports the features you need, but also provides you with intuitive administrative options to enhance training effectiveness. ART LMS comes with white labelling features and options, allowing you to brand the LMS and make it distinctly yours.  Get customised reports, assign custom roles, upload bulk courses, get unlimited access for learners and many more. Why not request a demo today?

Knowledge sharing is the backbone of any successful working experience. If you asked both employees and business owners to identify the major challenges they are facing daily, access to information and various types of knowledge would be among the top answers. Upskilling is the process of teaching, coaching, and enhancing current skills, and abilities, to effectively expand the capabilities of existing staff, and sharing of knowledge plays a pivotal part in that process.
Communicate the importance of knowledge sharing.
Managers play an important role in conveying the benefits of knowledge sharing by taking a proactive approach. For example, they can demonstrate previous cases where the open exchange of ideas proved to be the difference between winning and losing a deal. They can also include the benefits in their employee e-Learning and make sure to always communicate and ask their teams to voice their opinion.
Choose the right tools wisely.
Learning management systems such as ART are also widely adopted by businesses thanks to their ability to facilitate access to training materials through dedicated learning spaces. The wave of new technologies such as virtual reality and augmented reality took learning in the workplace to new heights by combining explicit and tacit knowledge. Virtual worlds that represent an exact replica of real -life situations help employees to interact with their surroundings and become used to a specific layout. Additionally, these new techniques, such as e-Learning courses and webinars, focus heavily on building experiences through storytelling and complex branching scenarios.
Earn money by sharing your knowledge.
Online education is a booming market, and you can earn money by selling your content online. You may be wondering: will anyone want to pay for what I know?
First ask yourself: how often do people ask you for this information? If you've ever given a talk on a subject, pay attention to the interest levels of the audience. Did you field a lot of questions from the audience? Had you answered those questions before in other contexts?
There is a lot to be said for niche subjects, but it's also true that if other people are offering courses in a subject area, it's a sign of high demand. Test the waters and get started for FREE by building and selling your course on ART. See how people respond, and you may just discover you have a real money maker on your hands.
Although knowledge sharing may seem like a straightforward concept, you'd be surprised to learn that many businesses lose millions each year because they don't do it. Fostering a learning culture within a business or organisation can have a wide range of both immediate and long-term benefits. Start sharing your knowledge today, you can even start earning money!

As a vet, developing your practical skills is an important step in furthering your career. Upskilling plays a pivotal role in enabling the sector to thrive. Creating e-learning material for upskilling your practice or workforce is not that complicated. Especially if you have the right tool. Here are some simple tips and tricks that can take the headache out of e-learning course design, so that you can create powerful and effective eLearning experiences for your audience.
Choose a tool that is right for you.
Finding any tool to help you requires some thought about your business needs. Technology is only as useful as it's users, so before you start looking for an authoring tool, be sure to create a list of things your authoring tool will need to fit in with your e-Learning team and end users. In many respects, the eLearning authoring tool(s) you use have the power to make or break your eLearning course. You'll want an e-Learning authoring tool that offers you the perfect blend of flexibility and ease of use. If you know that your team has limited experience with programming and graphic design, then opt for an authoring tool that may be more basic and features pre-made templates or a graphics library. On the other hand, if you have a team of eLearning professionals who boast a wide range of skills and talents, then choose an eLearning authoring tool that gives you the advanced features and functions you need to design dynamic and immersive e-Learning scenarios and simulations from the ground up.
Research your audience and subject matter.
One of the most significant mistakes that an e-Learning professional can make when developing an e-Learning course is not to effectively assess and analyse the audience or the subject matter beforehand. If possible, enlist the aid of a subject matter expert to get an idea of what content needs to be included and what can be omitted. As for the audience, you will want to gain invaluable feedback via surveys, interviews, and focus groups, so that you have an in-depth understanding of what they hope to achieve by taking the e-Learning course and what are their expectations, in general.
Create templates or design from scratch.
There are several e-Learning tools and sites that give you access to page layout templates you can use in your e-Learning course design. Rather than having to create the entire layout from scratch, you can take advantage of these e-Learning templates and significantly reduce your e-Learning course development time. Some of the e-Learning templates can even be customized to include branding. This gives less experienced e-Learning professionals the ability to produce their own eLearning courses without any programming or design knowledge.
Choose a LMS that is cloud-based.
One of the most amazing things about being an e-Learning professional in today's tech-centric world is that you have access to a wealth of tools and resources. You can even design an entire e-Learning course from beginning to end with a cloud-based learning management system, The ART LMS give you just that. Even if you have no prior instructional design knowledge, you can just sign up with our ART platform, and integrate your custom content, and drag and drop a variety of graphics and multimedia elements into your e-Learning course. The ART platform even gives you the ability to integrate quizzes right into your e-Learning deliverable and create an educational calendar that highlights important assignment deadlines and learning events for your learners.
Add resources by using links.
If you don't have the tools or skills you need to create multimedia elements on your own, you can simply embed links to videos, presentations, and any other online resources directly into your e-Learning course. This provides your learners with the opportunity to access information quickly, without having to scour the web for multimedia that relates to the content. Also, it makes your e-Learning course look more polished and professional, as many videos and online presentations, such as those on YouTube, can be played directly within the e-Learning course.
Keep elements simple.
The e-learning process needs to be designed with simplicity in mind. If you can do this when planning an e-learning program for any purpose, then the people who are expected to learn new skills or processes will certainly retain whatever it is you are trying to teach them. If you know how to create and implement advanced e-Learning scenarios and simulations, then feel free to include those. However, do not feel as though you're obligated to do so. By keeping video, audio, and graphic elements to a minimum, you not only make the design and development process less stressful, but you keep the focus of the e-Learning course on what is truly important, which is no other than the subject matter. Concentrate on the content itself and ensure that every element you do include serves the primary learning goals and objectives.
Keep all these steps on how to easily create e-Learning courses for the veterinarian sector in mind. All these techniques have the power to produce meaningful and memorable e-Learning experiences when upskilling your team and enabling the veterinarian sector to thrive. When it comes to the smart e-Learning solution, ART specialises in the veterinary and agriculture sector and brings you cutting edge solutions to building and hosting courses.
The online tutoring industry has grown by 13.9% through 2015-2020. This is mainly due to easier access to the internet all over the globe. Tutoring services, among many other services, can now be easily conducted online. Today, we will talk about why online tutoring works and how this trend can be applied to our daily lives.

Why Online Tutoring Is Effective for Tutors and Students
Tutors:
Since education is online, students and learners can access the bits and pieces of information from all over the world more efficiently, with everything at their fingertips.
 Tutors have access to a broader range of students, such as medical students, without the difficulty of having to travel to teach them.
 There are also more opportunities to meet international students.
Teaching from home is not only convenient but also very efficient. Tutors can provide e-Learning courses at any time to receive extra pay, enabling flexible hours and work arrangement.
State-of-the-art technology is used to teach, so teaching materials are reusable and are of high quality.
Sessions can also be recorded so that sharing videos with students is a lot easier.
Students:
Students and learners have access to more specialist instructors from their chosen field, such as medical courses. There are also university and higher-level courses available online.
PDF documents and other materials such as recorded videos can be saved more easily and can be played multiple times when necessary.
Online tutoring is flexible, so it is not a hassle to schedule classes according to one's schedule. It is also easier to reschedule if needed.
All the students learn the same thing as attending a traditional classroom setup. Nevertheless, it eliminates the difficulty of needing to see other people in person. Some students find it bothersome to dress up when attending a class. It offers more flexibility and comfort in every way.
Standards of Effective Online Tutoring
When conducting online tutoring, such as CPD courses, various teaching strategies are utilised to make the process ultimately effective. Therefore, online tutoring can be based on personal experience in the class.
Here are some of the principles of effective online tutoring.
Keeping in Mind That A Class Is A Time to Learn
This means that tutors cannot expect students to learn by themselves. Moreover, online students can need more help and guidance when learning a new lesson or material.
Being Proactive and Organised When Conducting Online Training
This means that dynamics and strategies need to present in the class. The tutors consider the students and create modules that are appropriate for their audience. It is also good to plan all the tasks and break down the content into bits of information.
Establishing and Following Rules
Online tutoring provides flexibility to tutors and students. Nevertheless, having rules can help everyone from being distracted. Tutors must consider their teaching pace and being there for their students at a particular time and location.
Since online tutoring is two-way, communication flow should be smooth, and students' needs are addressed.
Tracking Progress
There are different assessment types in online tutoring. It does not matter if homework or a group task is given. That is because the chosen strategy should be able to track the progress of students. It is something that should satisfy not only the tutor but also the students.
Prioritising Safety
A safe environment should be first in online training. Therefore, all should show good manners. Tutors and students need to have clear communication to follow the rules more easily.
Finally, you understand the effectiveness of online tutoring. If you consider online tutoring, you should choose a reputable online education platform, such as Art Providers. Whether you can teach or need lessons in the medical, technical, veterinary, legal, or finance sectors, this is a one-stop shop for exclusive, high-quality online education.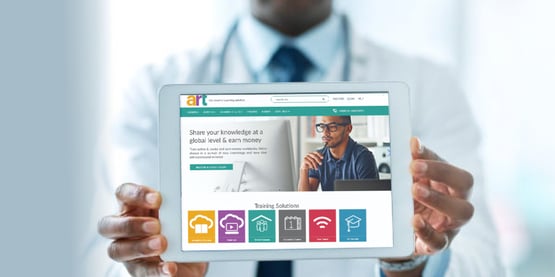 Let's first define blended learning… the combination of traditional face-to-face learning and e-learning.
The use of blended learning has increased rapidly since the dawn of the internet in the 90s and is now widely used in education. With the potential to improve clinical training among medical students and undergraduate nursing education, institutes and tutors should consider moving to e-Learning and online platforms in order to enhance the effectiveness of learning.
In the medical profession, blended learning is a combination of journal-based learning, reflective practice and participation in CPD courses. To continually demonstrate good professional practice, medical professionals and scientists must maintain their learning and development throughout their careers.
Journal based learning
Journal based learning (JBL) involves reading and then answering questions based on articles in scientific journals and is an excellent way to learn about scientific advances and techniques as part of your CPD.
Reflective practice
Reflective practice is the ability to reflect on one's actions so as to engage in a process of continuous learning. According to one definition it involves "paying critical attention to the practical values and theories which inform everyday actions, by examining practice reflectively and reflexively.
CPD courses
Continuing Professional Development (CPD) and is the term used to describe the learning activities professionals engage in to develop and enhance their abilities. It enables learning to become conscious and proactive, rather than passive and reactive.
CPD combines different methodologies to learning, such as training workshops, conferences and events, e-learning programmes, best practice techniques and ideas sharing, all focused for an individual to improve and have effective professional development. There are over 1000 institutes & professional bodies across the UK, a number that is forecast to increase.
ART's comprehensive training and assessment platform offers a flexible system to help professionals keep their skills and knowledge current. With easy access to e-Learning, Webinars and live streaming or onsite courses available worldwide, blended learning has never been this smart.
Professionals can be sure to gain the knowledge and skills that contribute to their quality of practice and service delivery, and in turn benefit the service user.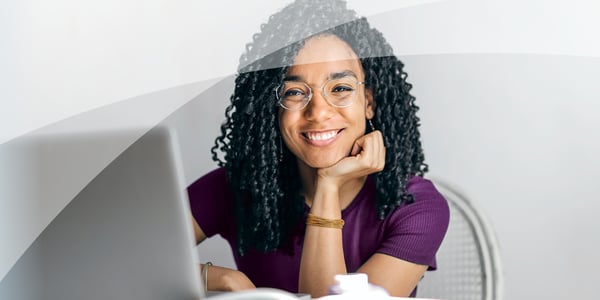 Whether you are training employees, providing the market with content, or looking for a place to host courses – you need a great platform. A fully customisable and smart learning management system. If you are currently a tutor or facilitator, ask yourself, "What is the motivation for organisations to offer e-learning?"
Using an online platform shouldn't just be a statement that you are traveling with the times, it must be about adding value to the learning experience. The aim of e-learning is to provide convenience to your learners, so if you think they'll benefit from the experience, it might be the right time to jump on board.
Is your LMS available online, anytime, anywhere?
You might be ready for e-Learning, but is your LMS? If your LMS is not available online, it is probably time for you to make the move. Conduct education and learning through various digital resources the ART LMS. Quickly create your own tailor-made content online in minutes or upload your existing content through your computer, tablet, and even smartphone if they are connected to the internet.
Does your course building tool allow for complete customisation, or will you need to reinvest?
Check the capabilities of your current authoring tool. Does it support customisation, white labelling and an active community of instructors to help you through your course creation process backed up by excellent customer support and tutorials? If you need to invest in another tool to satisfy this purpose, ART is just the tool for you.
How will your learners respond to e-learning?
Think how your learners will adapt to e-learning on the move opposed to onsite. The main advantage of online education is flexibility. When your students or learners enrol for online classes, they will be able to study and review course materials during their own time. The ART platform makes it easier to track your students' learning and development with insights and reporting tools. During this fragile time of technological change, the best solution might be to give your learners both options so they can learn in the way that best suits their needs.
We are always in the pursuit of new knowledge and need your expertise. We collaborate with experts in the field to deliver an exclusive range of courses. We specialise in the following sectors:
Veterinary & Agriculture Sector.
Medical Sector.
Technical Sector.
Law and Legal Sector and
Financial Sector.
Join the knowledge sharing culture. Sign up and start building your courses today.

The outbreak of the Corona Virus pandemic has affected students' way of learning across the continent. To manage the Coronavirus spread, many schools and other learning institutions are now switching from regular classroom teaching to e-Learning.
E-Learning entails students accessing learning services through electronic types of equipment and utilising online platforms.
E-Learning has come with many pros to the learners, which include:
Availability and convenience
Online courses can be easily accessed at the comfort of learners. This has been enhanced by the improvement of internet connections across the world.
Affordability
E-learning has made education more affordable. Students can now save money that would have been used on college expenses, such as commuting and housing, since learning activities can efficiently be conducted while in their homes' comfort.
There are various online sites and platforms which provide e-Learning services. A good example is ART Providers Ltd.
ART Providers is a leading learner management platform providing quality education and relevant skills. They offer a wide range of courses which are taught in various learning institutions in the world. Anyone at his or her comfort can easily access their courses.
Below are categories in their leading centres
They offer medical courses such as Nursing, Medicine, Pharmacy, and Social Care.
Their site offers a variety of technical courses in the fields of Engineering, Construction, Energy, and Architecture.
Some of the financial courses at ART Providers include Banking, Financial Analysis, and Capital Market.
You can study vet & agri courses at ART Providers at an affordable cost.
ART Providers is one of the best places to study law & legal courses at an affordable cost from your home.
What measures should be put in place to ensure effective e-Learning after the pandemic?
Creating accessible learning materials
Tutors should prepare documents that can be easily shared with the learners. The content materials should be provided in multiple formats.
Select adequate digital technologies
Students use different digital technologies across the world. They should all be considered to achieve a successful e-Learning program.
Financial support
E-Learning can be improved by giving financial aids to students. Besides, they should be provided with the essential technological equipment.
Flexible learning approach for student's participation
Tutors should prioritize assignments that are project-based to promote students' involvement in the learning process.
Recording lectures, audio content, and caption videos
Relevant videos and audio content should support online classes.
Additionally, five main e-Learning facts can be applied to the COVID -19 pandemic. They include:
Combining the e-learning solutions and tools with the various modes of delivery.
The covid-19 pandemic has increased solutions, tools, and methods such as virtual tutoring, online learning software, digital libraries, and video conferencing. Mixing these tools with delivery methods such as record lectures will provide a comprehensive learning experience.
Training course instructors for remote teaching
Course instructors should be given special training for remote teaching to improve e-learning. This can be achieved over a period thus needs dedication and patience.
Focus on learning management systems of low bandwidth and courses that can be easily accessed on various devices.
Ensuring the provision of a strong internet which is reliable, especially in the developing countries.
E-learning will stay for a longer time.
Although universities are faced with various challenges of adapting to the new learning adjustments, there is no turning back as e-learning is here to stay. It is, therefore, the responsibility of educational institutions to enhance and support e-Learning.
Continuing professional development, or CPD, is the process by which professionals keep their knowledge and skills up to date through accredited sources.
The system includes monitoring and evaluation so that the compliance methods to CPD are acknowledged in a person's career.
One aspect important in CPD is documentation wherein your field's organisation or professional governing body demands documents to prove that you are genuinely developing your professional career.

Here are 5 effective ways you can update your CPD record:
1. Meetings, events, and conferences
Standardised meetings are those annual or semi-annual gatherings encouraged by your professional organization. These might be the easiest to document since the evaluators, who will evaluate your CPD activities' validity, are also attending.
Aside from that, a lot of information can be exchanged in those meetings that can benefit your professional career's status quo.
If you fail to attend the said meetings, you can make up for it by attending events and conferences. They must be related to your field, so the CPD points are valid. However, most of them are not free.
Also, take note that the assessors are not required to attend. Therefore, you need to secure certificates indicating your participation.
2. Feedback system
The system is useful for professions that need extensive hands-on experiences like aspiring engineers or medical students.
A feedback system is a pattern involving the following steps: feedback, reflection, evaluation, and action.
 Feedback
This can come from your colleagues or seniors that are critiquing your work. Although some of them may be opinionated, there can also be constructive criticisms among them.
Reflection
This is where you analyse the contents of the feedback. Have them organized accordingly. Mind the feedback you receive as it can indicate the strengths to uphold and the weaknesses to eventually overcome.
Evaluation
This is the part wherein you are planning to capitalise on what is given as your feedback. If it is a strength, you must make plans for keeping it up. If it is a weakness, you need to devise ways to overcome them.
Action
This is where you apply the plans you have made to attain improvement. The cycle can continue if you are practicing your profession. Make sure that you document everything.
3. Courses and qualifications
Even though you are a practicing professional, formal education must continue. You can continue to learn by attending graduate studies or related courses. Now that there is an ongoing pandemic, e-learning courses have been beneficial.
If you are looking for a reputable training provider for completing your CPD's, simply visit ART Providers Ltd. They cover various topics, ranging from medical to finance, that can benefit your ongoing professional development and your CPD record.
4. Online notifications
If researching for ways to update your CPD record seems time-consuming, it is better if you get notified instead, right? If so, you can try joining accredited groups in social media if that platform is part of your daily routine.
If you regularly check your emails, you can also subscribe to newsletters coming from your professional organisation.
5. Useful Apps
In the era of smart technology, various smartphone apps have reigned supreme. With just one click, all the necessary information and access are available to you. When it comes to being updated with CPD-friendly activities such as online courses, check out if there are apps available for easier notification. You may be doing a bit of research at first, but it can be very convenient and productive in the future.
You may be thinking that CPD activities are not as significant, but on the bright side, they are beneficial to your career growth.
It may seem like extra work, but if you care about developing your career and making it big eventually, make sure to keep an updated and strong CPD record using the methods mentioned above.

Home learning can be fun and challenging at the same time. Fortunately, you can have a positive and practical home-learning experience with a bit of planning and support.  Although studying at home is not like being in a classroom, it's possible to learn successfully at home, especially if you're equipped with the right tools. With that said, below are some tips you can find helpful to achieve successful home learning. 
1. Great Learning Platform
For you to successfully study at home, you need access to a reliable learning platform. However, now more than ever, the internet is flooded with these platforms. Therefore, it can be difficult to choose the most suitable one for your needs.  To help with your selection, you first need to understand your study goals. Also, the platform you choose should be reliable and capable of keeping up with the pace of technology in the future.  For example, you can choose platforms like ART Providers. This innovative e-learning platform offers quality education and skills training for various sectors. The platform is easy to use, offers support and mobile integration, among other features.
2. Get Organised
Learning at home is similar to working from home. Before you start your online lessons, make sure that you have all the necessary materials and tools you'll need for your study. These may include notebooks, computers, schoolbooks, and other supplies for the days' lessons.  Additionally, you can develop creative ways to declutter your space and create a comfortable learning environment.  If you have many school supplies, you can use a cabinet or storage boxes to store them in an organised manner.
3. Avoid Study Overload
Having both a study schedule and plan is essential for various reasons. Establishing study goals not only ensures consistency but also ensures that your home learning becomes a success. However, this may not be the case if your learning goals are unrealistic.  While you may be tempted to go overboard with your sessions, this may hinder the effectiveness. Ensure that you set realistic goals and give yourself time to recharge before getting back in the zone.
4. Support Network
Virtual learning is new for most teachers and students. Therefore, do not hesitate to get support if you need help navigating the world of virtual learning. Unlike school learning, it is pretty easy to get discouraged and get out of the zone with virtual learning.  This is why you need a support network that will offer encouragement and motivate you. This can be your teacher or someone that is already doing well with their online studies.
5. Blended Learning
Something else that might significantly contribute to making your home learning successful is blended learning.  Blended learning involves combining online knowledge with traditional classroom learning. This learning method is fun and gives students a more positive experience even as they transition to modern classrooms.  In fact, platforms like ART Providers Ltd. utilise this method so that students can improve the efficiency of the learning process.
Hopefully, the tips provided above can prove helpful for you, especially if you have been struggling with transitioning to learning at home.  While studying at home comes with numerous benefits, it can be challenging to remain dedicated and have a positive learning experience.  Fortunately, this is possible with the right e-learning platform like ART Providers.